Lazartigue Stronger Hair Fortifying Serum 50ml
Stronger Hair is a specific care to delay the reaction drop. Contains in its formulation red clover extract, Capixyl 2.5% and Neutrazen. Vegan.
Lazartigue Stronger Hair Fortifying Serum 50ml
Indications
Stronger Hair is a specific care to reduce reactive hair loss in weakened hair.
Properties < / h3>
Capixyl-rich fortifying serum, a patented biomimetic peptide complex derived from red clover extract that stimulates hair growth and decreases progressive hair loss. It acts directly on the cell channels of new hair follicles, increasing its size. With greater thickness, the hair is implanted in the scalp. Neutrazen, prevents and reverses the signs of neurogenic inflammation in the scalp, helping to maintain a normal sensitivity threshold in the scalp. Hypersensitivity causes hair loss in the event of stress, hormonal changes or change of season. It is possible that the pink color will fade over time, however, the effectiveness of the product is ensured.
Results < / h3>
The hair is reinforced and the temporary hair loss is delayed. Hair is born stronger and more resistant. No greasy finish and quick drying. Light pinkish transparent gel texture. Very fresh nutty aroma.
Directions for Use
Depending on the capillary density, apply 4 to 6 pipettes of the Stronger Hair serum daily over the dry or slightly damp scalp. Divide the scalp into 4 zones. For each zone, fill the pipette and progressively apply the serum by moving the pipette along the zone. Massage to stimulate microcirculation and provide energy to the scalp. Start again until the total scalp impregnation. Do not rinse. Allow to dry. Application for 3 months is recommended. For an ideal effective use it is recommended to combine the serum with the use of the Fortifying shampoo and with the intake of the food supplement Boost.
Composition

AQUA/WATER/EAU, PROPANEDIOL, BUTYLENE GLYCOL, POLYSORBATE 20, CAPRYLYL/CAPRYL GLUCOSIDE, PENTYLENE GLYCOL, CELLULOSE GUM, METHYL DIISOPROPYL PROPIONAMIDE, SODIUM BENZOATE, PARFUM (FRAGRANCE), POLYGLYCERYL-3 COCOATE, GLYCERIN, POLYGLYCERYL-10 LAURATE, DISO

Preferences

Concerns

Presentation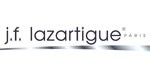 Customers who bought this product also bought: