Elancyl My Coach Gel Douche 200ml
Elancyl My Coach Gel Douche is an ultra rich shower gel with guarana for gentle cleansing of the skin. It combines freshness, energy and nutrition.
Elancyl My Coach Gel Douche 200ml
Indications
Elancyl My Coach Gel Douche is an energizing cleansing care for awakening the senses. Provides intense freshness.
Properties
Elancyl My Coach Gel Douche has a fresh and toning scent, leaving the skin with a stimulating fragrance that provides good mood .Formulated with Guarana to energize the skin and Safflower Oil to nourish. Tested under dermatological control. 87% ingredients of natural origin.
Results
Hydrated, fresh and radiant skin.
Advice on Use
Apply Elancyl My Coach Gel Douche 1 to 2 times a day in the bath. Rinse off. Rinse in case of contact with eyes.
Composition

WATER (AQUA)*. SODIUM LAURETH SULFATE. LAURYL BETAINE. SODIUM CHLORIDE. DECYL GLUCOSIDE*. FRAGRANCE (PARFUM). PAULLINIA CUPANA SEED EXTRACT*. CETEARETH-60 MYRISTYL GLYCOL. CITRAL. CITRIC ACID*. COCO-GLUCOSIDE*. GERANIOL. GLYCERYL OLEATE*. GREEN 3 (CI 4205

Skin Type

Preferences

Presentation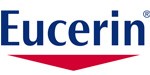 an all-round pioneer Staying slim, recovering your silhouette, improving skin tone, smoothing out dimpled skin. For over 40 years ELANCYL has been a pioneer and expert brand for body and slimming. Always leader, ELANCYL offers women targeted solutions and innovative skin care. Always at the forefront, ELANCYL paves the way with formulas of unique efficacy.