Bioderma Cicabio Cream 100ml
Bioderma Cicabio Cream is a soothing restorative cream that stimulates skin regeneration, prevents the proliferation of bacteria and calms irritation. For irritated and damaged skin.
Bioderma Cicabio Cream 100ml
Indications
Bioderma Cicabio Cream is a restorative cream that helps soothe and stimulate skin regeneration, while preventing the proliferation of bacteria. Formulated with regenerating, antibacterial and anti-irritant agents. Calms irritation, itching, burning and redness and strengthens the skin barrier. For topical use on wounds without bleeding. For the whole family - babies, children and adults. For face and body. Unscented. For irritated and damaged skin.
Properties
Bioderma Cicabio Cream has a rich texture, easy to apply. Formulated with Antalgicine and DAF (Bioderma patents) - instantly relieve itching, soothe skin discomforts and make skin more resistant, centella asiatica and Resveratrol - with regenerating and anti-inflammatory action, copper and zinc - with purifying properties, prevent the proliferation of bacteria and hyaluronic acid with moisturizing action.
Results
Skin repaired, comforted and more resistant.
How to Use
Apply Bioderma Cicabio Cream clean and dry affected area, until skin has fully recovered.
Composition

Aqua, Glycerin, Ethylhexyl Palmitate, Fructooligosaccharides, Zinc Oxide, Octyldecanol, Butylene Glycol, Polyacrylamide, Mannitol, Xylitol, Rhamnose, Laminaria Ochroleuca Extract, Copper Sulfate, Zinc Sulfate, Sodium Hyaluronate, Vitis Vinifera (Grape) Vi

For who

Skin Type

All

Preferences

Fragrance Free

Concerns

Damaged

Presentation

Cream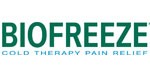 Prescribed by physicians, recommended by pharmacists. In touch with every kind of sensivity, BIODERMA has several product ranges for hygiene and care, adapted to each type of skin problem. Sensitive skin Dehydrated and sensitive skin Dry skin Oily skin Hair and scalp Baby skin Skin and sun Lightening Irritated, damaged skin

A pioneer since 1977, Bioderma uses Biology at the service of Dermatology providing care that involves the reactivation of the skin's natural resources so that it can resist and recover the normal functions of healthy skin.
The skin is subject to daily external stresses, climatic changes, pathologies and other factors that alter its natural balance. To combat these changes Bioderma selects the purest active ingredients and includes molecules naturally present in the skin, which allows to create formulas with a unique tolerance.
Customers who bought this product also bought: